Property for sale in Albania by Albania Realtor Network. Spaxious 2 bedroom apartment in Vlora promenade. it has sea view from both balconies and is located in on of the best areas of the city.
Our network is offering properties in Albania in coastal areas like Saranda and Vlora. How to choose the best area for your Property for sale  in Albania? This is a frequent question of our clients. Our company is currently selling properties in Albania in the areas with highest demand by foreign and local buyers. First we listen carefully to what our clients are looking for. Which are their necessities, what's the aim of buying their properties in Albania. Is it an investment, or a holiday apartment by the sea? Their favorite city? Saranda is smaller but always in high demand  from buyers looking for property for sale in Albania and holiday makers. This small town is full of history and natural beauty. Saranda was the first town to attract buyers interested in property  in Albania Being close to Corfu it is easily accessible from the Corfu Airport. Vlora, probably the biggest town in south Albania and one of the most important cities for Albanian history. Priding more than 40 km of coastline, it also offers a big  diversity of sea side traits. Long sandy beaches in the North of the bay, typical of the Adriatic coast. Small picturesque pebble beach and crystal clean waters in the south. Our database included property for sale in Albania located in all areas. We make our best to satisfy our clients expectations making sure that they have seen everything that can fit their tastes and necessities. A very common question by our clients is: "Is  buying property in Albania safe? Recently there have been many modifications and improvements to the Albanian property legislation making the process as safe, or more, than most EU countries.Our agents will patiently explain every detail and make the process easy to understand to potential buyers of Property for sale  in Albania that choose our company.
Property Id : 380
Price: 111,000 €
Property Size: 124 m2
Rooms: 3
Bedrooms: 2
Bathrooms: 2
first line
Shops & bars nearby
sea view
Lift/ Elevator
Balcony
Acoustic insulation
Tiled floor
Shower
Bide
Property Reviews
You need to login in order to post a review
Similar Listings
97,500 €
Apartment on the hill for sale in Vlora.
Apartment on the hill for sale in Vlora.
Starting from
2,500 €
per m2
Poseidon Residence Vlora Real Estate for sale. New apartments for sale in Vlora promenade. New project development
[more]
Poseidon Residence Vlora Real Estate for sale. New apartments for sale in Vlora promenade. New project development
[more]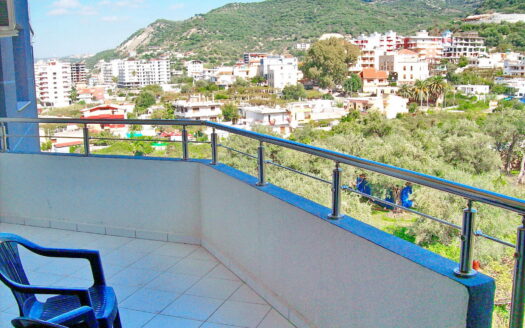 85,000 €
Apartment for sale in Vlora promenade. Furnished one bedroom apartment for sale in Oslo residence Great location in
[more]
Apartment for sale in Vlora promenade. Furnished one bedroom apartment for sale in Oslo residence Great location in
[more]