The Albanian Realtor Network is being contacted almost every day by people from many countries in the world interested in investing in Albania Real Estate. You will be surprised to learn that these requests are coming from almost every continent. We always had s lot of people from Europe, North America, Australia looking to find opportunities of investing in Albania Real Estate, but in the last year we had requests from north and south Africa, Asia and South America. Apart from countries which are geographically close to Albania, like Italy, countries from northern Europe have shown always great interest in Albania Real Estate not only because if the much more convenient prices, but also because of the incredible Albanian climate and impressive nature. Shortly after that a huge demand from eastern Europe. Countries like Russia, Ukraine and Belarus showed great interest in Albanian Real Estate market. As a matter if fact we have now clients from almost every country if western, norther central and eastern Europe.
The first city to attach clients from abroad was Saranda. Being close to Corfu, and easily accessible from tourists visiting Greece, Saranda, a small but picturesque town in South Albania-, had a long tradition in welcoming local and international tourists since the dark times if communist dictatorship in Albania. Since the earlier years after being rediscovered by international tourism, people showed great interest in Albania Real Estate making it the most developed sector after tourism in town.. A great number of local, national and international real estate agencies are at the moment operating in town. Durrës, apart from being the largest Albanian port city, is also the closest to the Tirana International Airport, the only airport until now in Albania.
The second largest city in Albania, Durrës has been a traditional Albanian destination for local holiday makers in Albania-. Being the closer city to Tirana it also attracted the first coastal Albania Real Estate investments. It has a typical Adriatic coast line with sandy beaches and pine tres along the coast line.The fact that it is only 20 minutes drive from the airport makes it a valid alternative.
The last but not the least for it's importance is Vlora. Well known for its symbolic meaning for the Albanians wherever they live, because it's the city of the independence of Albania, Vlora has to offer a lot. It has become the perfect example of success of the first Albania Real Estate investors having in the last 4 years almost doubled the value of the properties along the coast line, but not only there. Having a coast line of almost 40 kilometres long, Vlora known also as the city of the two seas, Adriatic and Ionian sea meet at the edge of the Karaburun peninsula, offers sandy shallow sea and pine trees typical of Adriatic coast line in the North side, and the typical Ionian rocky beaches in the south. Recently investments and attention from the government toward this city has brought drastic changes in infrastructure making it the city of the moment and increasing the demand for property from local and international buyers
Starting from
2,500 €
per m2
Poseidon Residence Vlora Real Estate for sale. New apartments for sale in Vlora promenade. New project development
[more]
Poseidon Residence Vlora Real Estate for sale. New apartments for sale in Vlora promenade. New project development
[more]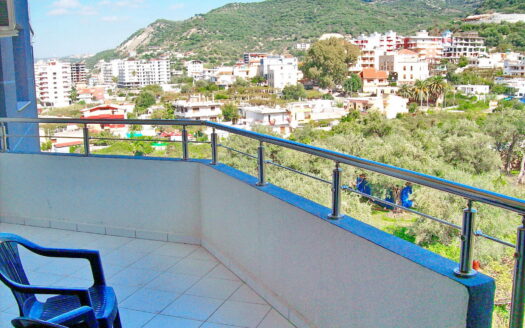 85,000 €
Apartment for sale in Vlora promenade. Furnished one bedroom apartment for sale in Oslo residence Great location in
[more]
Apartment for sale in Vlora promenade. Furnished one bedroom apartment for sale in Oslo residence Great location in
[more]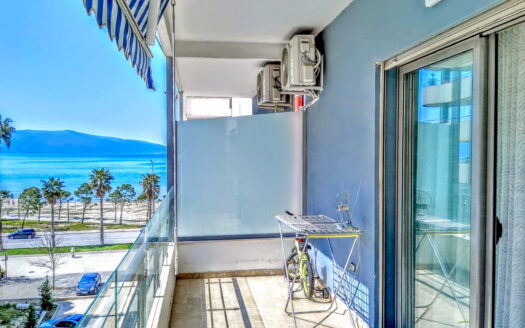 170,000 €
Apartments for sale in Vlora, Nice and modern one bedroom apartment. Promenade area t.  Vlora is one of the
[more]
Apartments for sale in Vlora, Nice and modern one bedroom apartment. Promenade area t.  Vlora is one of the
[more]
250,000 €
Saranda penthouse for sale
Saranda penthouse for sale